Byteway Telco offers you a ​complete solution for your telephones including installations, cabling, repair and maintenance. We offer a wide range of phone systems that are NBN Ready and also work out a viable solution for your fixed lines. Are you moving offices ,setting up a brand new office or want to replace your existing telephone system to a NBN ready system, call us today on 1300 298 392 or just fill up the form and we will contact you for a free quote and initial consultation. ​​
Enjoy limitless data, great value plans, best support and fast, reliable performance on the NBN network with Byteway. Check out our best internet plans & prices suitable for Businesses as well as Home.​
We are serving in IT Industry since 25 Years. We can significantly reduce costs, increase efficiency and responsiveness of your IT Operations. We provide range of services from Cloud Solutions to IT Support and Maintenance.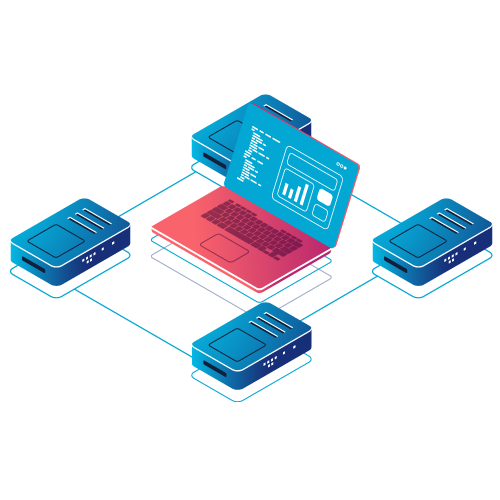 Byteway Provides modern responsive website designs for your business. Website is the face of your business and we offers revolutionary, agile and modern approach to web design. Byteway also offers suitable marketing solutions including Facebook and Google Ads Marketing to increase your website visibility in the market. With our proven strategies for SEO and Social Marketing, we will make sure to increase your your visibility and traffic to your website. Reach out today for a free consultation to find the best plan for you.
I've saved thousands of dollars in IT costs with Byteway's SiteWatch service and it's freed up our resources so we can concentrate on the business. We know what our system is doing and who's been accessing it. Any problems with our system have been fixed fast and we don't have to worry about all the technical side.
In the past we had major management headaches from trying to keep different applications and operating systems upgraded. Byteway Solutions talked to us about how an IT management plan would help us spend more time growing our business and not being stuck administering it.
We have found that instead of trying make some of our office staff IT experts, it has proved far more useful to let Byteway Solutions be our IT partner. Our staff can get on with what they do best – help advise our customers! Byteway Solutions now look after all our IT needs, its really helped our business.
Want To Get Started ? Here's How We Do It ...